Our People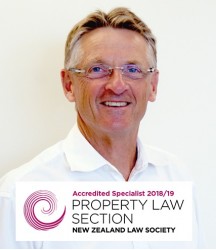 Philip Annan [Lawyer]
philip@annanlaw.nz
(07) 5788888
022 045 6747

My work is fascinating, intriguing and endlessly stimulating. I embrace the challenge of ongoing learning, keeping pace with relentless law change, and gaining an understanding of complicated legal principles. My purpose is to make practical use of those principles and put together a solution that works.

I'm intrigued by the puzzles that I'm given to solve. Buying and selling a house is not always simple. There are dozens of components and many combinations of how the puzzle pieces could be put together.

My focus is Elder Law (which includes retirement matters, wills, powers of attorney), Commercial Law, and Trusts. But I have an over-arching interest in every type of legal work we do. My favourite role is to ponder the strategy and then to come up with an appropriate course of action. I then work with the rest of our team to complete the details and tactics.

Overtime we have honed our team to a specialised unit. Technology plays a role in this, but more so, we are all long-term members of this team. Knowing each other makes us very efficient. Our team is very much like a family. Our interrelationships are vital for our wellbeing and for our clients wellbeing. Another advantage of our team approach is that each of us has built up considerable contacts in every area of law we work in. Those relationships really speed up our work and benefit our clients.

I look forward to meeting you and helping you with your puzzle.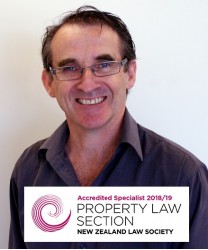 Geoffrey Annan [Lawyer]
geoff@annanlaw.nz
(07) 578 8888
027 582 5889
Connect

I joined the team in 2004 after finishing my law degree. Prior to that I had a varied career, from working as a chef to working in gold and diamond exploration in Outback West Australia.
I work in 4 areas which gives me a wide variety of interesting matters: Employment Law, Relationship Property, Property Law (residential and commercial property), and Commercial Contracts.
Every day is different. I'm dealing with people with different perspectives and different interests.
My employment law work includes drafting employment agreements, and I also advise on disputes and compliance. For example, I might advise an employee on a claim for unjustified dismissal, or advise an employer on compliance with holiday pay and annual leave under the Holidays Act.
For my relationship property work, I advise on and prepare both contracting out agreements (sometimes called a "pre-nup") and separation agreements. I'm sure that you can appreciate that there are strong emotions at play in these high-stress situations and it's my role to take out as much stress as I can for my clients, and help them make the hard decisions they need to make so both parties can move forward with the rest of their lives.
The remainder of my work includes conveyancing (residential and commercial property agreements), lease agreements, and commercial contracts. For example, I might draft a supply agreement one day and a confidentiality agreement the next. Or, I might advise a client on a building contract one day and a franchise agreement the next.
For me, the most rewarding moments are simply when a client thanks me for helping them.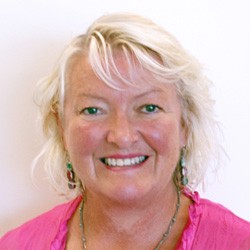 Stephanie Annan [Practice Manager]
stephanie@annanlaw.nz
(07) 578 8888
021 401 345

I've been supporting AnnanLaw/OmokoroaLaw by looking after the accounts since 2000 when I started on a part-time basis. Since 2008 I've also taken over the Practice Manager role which means I ensure that the rest of the team has the resources they need to serve our clients well. I really enjoy the accounting aspect of my work; it's exact and rewarding.
A daily highlight for me is when our team comes together every morning and afternoon team time to share personal stories, developments and interests. We've been doing this forever, so I was quite surprised to recently discover that this is actually rare. It seems strange to me that every business doesn't do something similar.
We are all friends here and I enjoy the relaxed atmosphere that comes with a small team. I'm proud of this team and the way we help people with legal advice at the times in their lives that they need it most.